There are no more items in your cart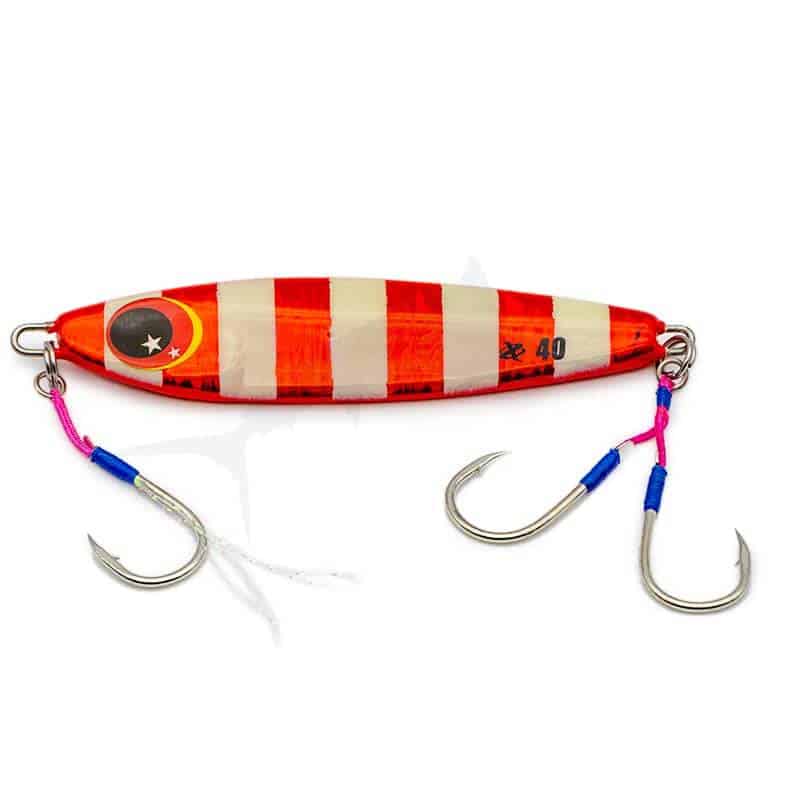  
Xesta After Burner Slow Tuned
Featuring an ultra-strong stainless steel frame, these AFTER BURNER casting jigs have several layers of protective varnish, making them more resistant to the teeth of fish.


38 years of experience in exotic fishing
The AFTER BURNER is very well balanced which gives it a very good response to twitching and a very horizontal swim.
A small flat spot under the head gives it some lift in the water when retrieved which provides stability and accuracy for casting on hunts.
This jig will sink while constantly seeking its center of gravity and will oscillate side to side in an extreme rolling very attractive as a "dead leaf".
Moreover its profile in knife blade and its broad ventral facets taking strongly support on water will give him an unpredictable swimming which will return very strong pulsations.
They can be used for both vertical and spinning fishing.
No customer reviews for the moment.
Product
Model
Weight
Size
Stock
Price (tax excl.)
KZRGD
20g
6.3 cm
check
IN STOCK
10.75 €
RZL
20g
6.3 cm
check
IN STOCK
10.75 €
KZRGD
30g
7.2 cm
check
IN STOCK
11.25 €
RZL
30g
7.2 cm
check
IN STOCK
11.25 €
KZRGD
40g
7.8 cm
check
IN STOCK
11.58 €
RZL
40g
7.8 cm
check
IN STOCK
11.58 €