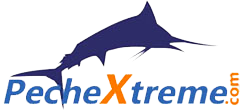 There are no more items in your cart
FISHING

Accessories

Split rings

Welded rings

Snaps

Swivels

SEE EVERYTHING

Hooks

Circle Hook

Double Rigs

Treble Hook

SEE EVERYTHING

Rods

Spinning

Trolling

Jigging

Travel Rods

SEE EVERYTHING

Reels

Maintenance

Spinning

Trolling

Customize

Bait Casting

SEE EVERYTHING

Lines & Braids

Braids

Fluoro / Shock Leader

Nylon

Dacron

SEE EVERYTHING

Lures

Big Game Lures

Jigs Lures

Poppers Lures

Stickbait Lures

Squid Lures

SEE EVERYTHING

Tools & utilities

Sleeves pliers

Split Ring pliers

Cutting pliers

Scissors

SEE EVERYTHING

Harnesses & Belts

Fighting Belt

Harness Jacket

Complete Set

Accessories

Belt

SEE EVERYTHING

Bottom Fishing

Electric Reel

Lamp

Set

Rods

SEE EVERYTHING

BOATING

| | | | | |
| --- | --- | --- | --- | --- |
| | | | | |

CLOTHING

| | | | | | |
| --- | --- | --- | --- | --- | --- |
| | | | | | |

LUGGAGE
GIFT IDEAS
NEW ITEMS
 
Shout Separate Jig Bag III
Store you jigs according to pattern, and select your bag to suit the situation.


42 years of experience in exotic fishing
No one enjoys the process of going through an unorganized pile of jigs to decide which ones you want to bring with you on a trip. By organizing your jigs according to weight, shape and area for use, you can cut down on the hassle of preparing your tackle. Use Separate Jig Bags to store your organized jigs and then bring only the ones you need in the Water Guard Case. The Separate Jig Bag helps you to make sure you have the essentials covered with less hassle!


PRODUCT NUMBER

SIZE

BAG SIZE

507SS

 

S(For Short Jig)

 

approx. W36cm x D21.5cm

 

508SM

 

M(For Middle Jig)

 

509SL

L(For Long Jig)
No customer reviews for the moment.
Product
Version
Stock
Price (tax excl.)
526SS
check
IN STOCK
30.42 €
527SM
clear
OUT OF StOCK
30.42 €
528SL
check
IN STOCK
30.42 €