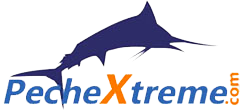 There are no more items in your cart
 
Reel Butter Grease
Reel Butter® Grease is a high-performance synthetic grease developed by Ardent specifically for fishing reel components.


38 years of experience in exotic fishing
Ardent Reel Butter® Grease is a 100% Full Synthetic product with specially engineered additives to provide superior, long-lasting lubrication for any model fishing reel. Applying Reel Butter® Grease to gears, worm shafts, and plastic components in your favorite reel on a regular basis will ensure a smoother, quieter, and high-performance experience.


No customer reviews for the moment.