There are no more items in your cart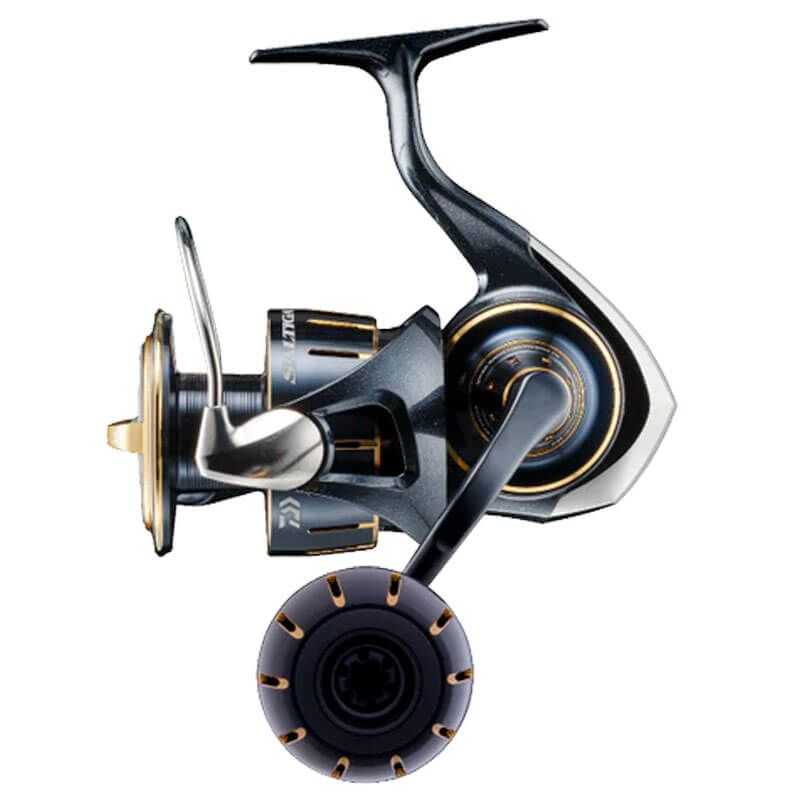  
23 Saltiga Daiwa Reels
Arguably the most sought after and long-awaited release in recent Daiwa history, a small-size SALTIGA is now available. 23 SALTIGA represents the pinnacle of DAIWA engineering progress over the past decade, and features every bit of technology to make the new SALTIGA the best mid-size saltwater spin reel DAIWA has ever produced!


42 years of experience in exotic fishing
The Pursuit of Innovation
DAIWA's innovative mindset and craftsmanship has combined over the last 60 years to create reels you can use with absolute confidence.
The future of saltwater Spinning Reels is now here in the form of the brand new 23 Saltiga.
Available in 4000-6000 to tackle all hard fighting species across inshore and offshore arenas across the globe.
No customer reviews for the moment.
Product
Version
Capacity
Drag
Weight
Ratio (1)
Line/Crank
Stock
Price (tax excl.)
4000H
300m_PE2
12 Kg
345 g
5,7
90 cm
bookmark_border
Pre ORDER Delivery May
824.92 €
5000H
290m_PE2.5
15 Kg
365 g
5,7
96 cm
bookmark_border
Pre ORDER Delivery May
824.92 €
5000XH
300m_PE2.5
15 Kg
365 g
6,2
104 cm
bookmark_border
Pre ORDER Delivery May
824.92 €
6000H
300m_PE3
15 Kg
400 g
5,7
101 cm
bookmark_border
Pre ORDER Delivery May
824.92 €