There are no more items in your cart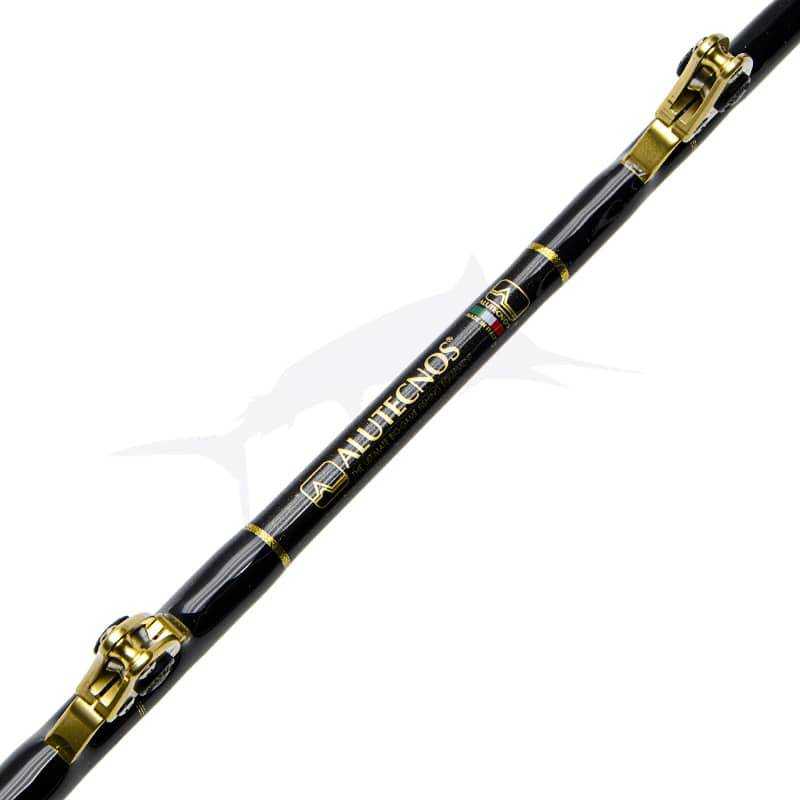  
Alutecnos Stand Up Rollers Rod
Once again we want to introduce a different product, that stands out or the simple and refined look as well as its performance.


42 years of experience in exotic fishing
It is produced with very high quality materials, exclusively "made in Italy". The blank in carbon-glass composite can assure a remarkable power supply as much as a prompt responsive in any situation. Stand-up rods are provided with "eva-grip" handle, and trolling rods have first quality leather handle. Removable Alutecnos butt in marine alloy, straight or curved for every model. Patented "Removable Roller Ring" unique for quality and precision, in case of any necessary maintenance enjoy the distinctive feature of being instantly and easily removed from the support foot. Roller rings are fastened to the blank through triple binding.
 

Data sheet
Guide

Pulleys

Line

80_130 lb

Length

1.80 m
1.86 m
5.7 ft
5.8 ft

Pulleys

5 + 1 of head

Type Pulleys

Alutecnos

Version

Stand up
No customer reviews for the moment.
Product
Version
Butt
Stock
Price (tax excl.)
STAND-UP-20/30lbs
STRAIGHT BUTT DETACHABLE
bookmark_border
ON ORDER
608.25 €
STAND-UP-30/50lbs
STRAIGHT BUTT DETACHABLE
bookmark_border
ON ORDER
641.58 €
STAND-UP-20/50lbs
CURVED BUTT DETACHABLE
bookmark_border
ON ORDER
658.25 €
STAND-UP-30/50lbs
CURVED BUTT DETACHABLE
bookmark_border
ON ORDER
658.25 €
STAND-UP-40/80lbs
CURVED BUTT DETACHABLE
bookmark_border
ON ORDER
658.25 €
STAND-UP-40/80lbs
STRAIGHT BUTT DETACHABLE
bookmark_border
ON ORDER
641.58 €
STAND-UP-50/80lbs
STRAIGHT BUTT DETACHABLE
check
IN STOCK
641.58 €
STAND-UP-20/50lbs
STRAIGHT BUTT DETACHABLE
bookmark_border
ON ORDER
641.58 €
STAND-UP-50/80lbs
CURVED BUTT DETACHABLE
bookmark_border
ON ORDER
658.25 €
STAND-UP-20/30lbs
CURVED BUTT DETACHABLE
bookmark_border
ON ORDER
658.25 €
STAND-UP-80/130lbs
STRAIGHT BUTT DETACHABLE
check
IN STOCK
658.25 €
STAND-UP-80/130lbs
CURVED BUTT DETACHABLE
bookmark_border
ON ORDER
683.25 €