There are no more items in your cart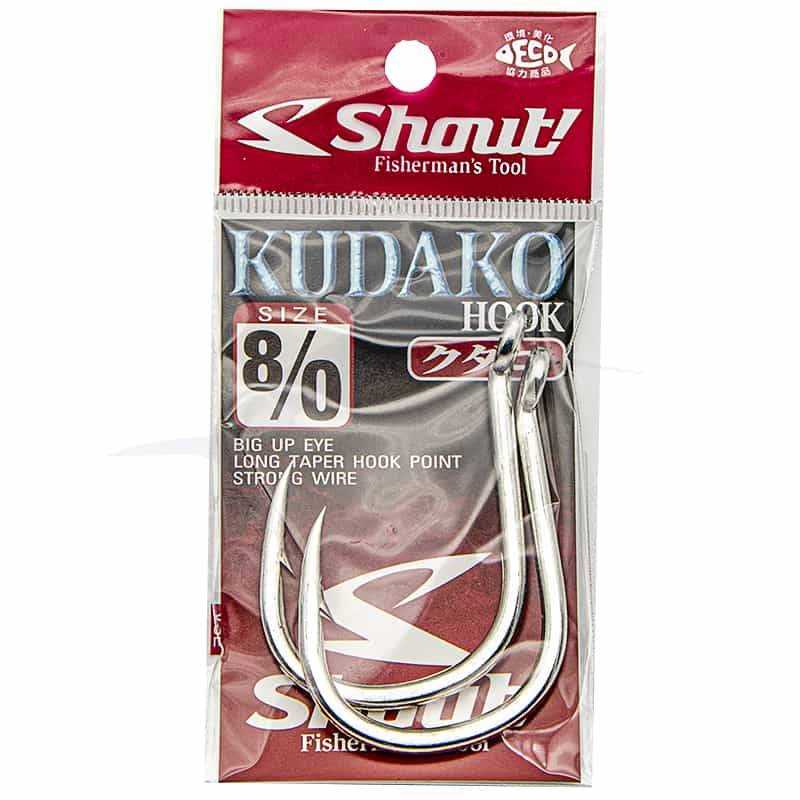  
Shout Kudako Silver
KUDAKO' was developed to hook and capture big Japanese amberjack, amberjack and kingfish.
Light and strong high-carbon steel is used for material. The curve point eliminates the bottom hooking and body hooking and ensures the hooking to the mouth.


42 years of experience in exotic fishing
The long taper hook point can perform the weighted movement from the start of the penetration to the gape without any stress, and the wide holding gape is to keep the target. Up eye (bent-outward ring) is used which is the main characteristic of KUDAKO HOOK that its usage as assist hook with thick and tense line was considered. It also provides great balance by setting the sprit ring to the rear eye.



Data sheet
Hook

N° 3/0
N° 4/0
N° 5/0
N° 6/0
N° 7/0
N° 8/0
N° 9/0

Version

UnRigged
No customer reviews for the moment.
Product
Size
Pack of
Stock
Price (tax excl.)
5/0
3
check
IN STOCK
6.66 €
7/0
2
clear
OUT OF StOCK
10.63 €
9/0
2
check
IN STOCK
16.66 €
3/0
5
clear
OUT OF StOCK
6.66 €
4/0
4
clear
OUT OF StOCK
6.66 €
8/0
2
check
IN STOCK
15.63 €
6/0
2
check
IN STOCK
10.63 €
Reference: PX1557-2
Brand: MW
Another great accessory from M&W.
Reference: PX1562-2
Brand: MW
Double solid ring in 8 shape
Reference: PX1563-3
Brand: MW
M&W Solid Ring (0) Classic solid rings from M&W.