The best Marlin video ever in a pack, Blue Marlin of Ghana, Black Marlin of Cairns, Lizard Island & Blue Pointer...
One of the first if not the first video showing underwater footage of blue and white marlins...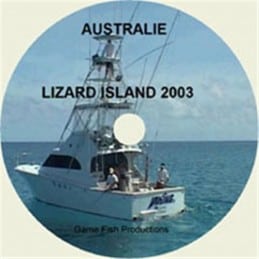 The only DVD showing more than 10 black granders filmed during the shooting!!!
This video is the most spectacular big game fishing video ever produced.
Filmed by the well known underwater photographer and angler Gerard Aulong, this time he spent weeks of Cairns, Australia, in...
Follow the great Hidekatsu Matsutani in some great popper & stickbait fishing action.
Fishing on the pacific coast of Panama in the Tropic Star Lodge, a well known fishing camp, close to a rich zone in marlin,...
TRIKEZONE Live Baiting is the first in this outstanding DVD series that combines never before seen underwater footage and...