There are no more items in your cart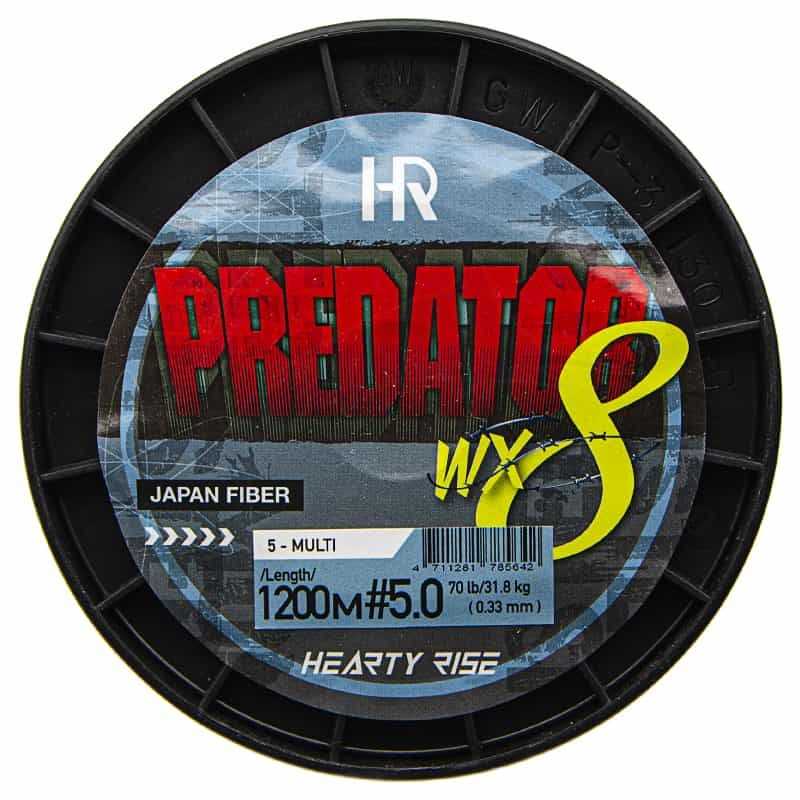  
Hearty Rise Predator WX8 Braid
This new Hearty Rise braid is made from the latest generation of UHMWPE (or PE for polyethylene) fibres.
It is made in Japan using an 8-strand braiding process called C/AC.
It also has a silicone surface treatment.
In practical terms, this means that its range is just incredible when casting.
It has a very smooth surface and high abrasion resistance.
It is a perfect braid for predator fishing and offshore fishing !


42 years of experience in exotic fishing
Product
Strength
Length
Diameter
Strength Kg
Strength Pe
Stock
Price (tax excl.)
33lb
600m
0.20 mm
15
#2
check
IN STOCK
69.92 €
40lb
600m
0.22 mm
18,2
#2,5
check
IN STOCK
69.92 €
50lb
600m
0.26 mm
22,7
#3
check
IN STOCK
69.92 €
55lb
600m
0.29 mm
25
#4
check
IN STOCK
69.92 €
70lb
600m
0.33 mm
31,8
#5
check
IN STOCK
69.92 €
80lb
600m
0.40 mm
36,4
#6
check
IN STOCK
69.92 €
100lb
600m
0.42 mm
45,5
#8
check
IN STOCK
69.92 €
120lb
600m
0.47 mm
54,5
#10
check
IN STOCK
69.92 €
33lb
1200m
0.20 mm
15
#2
check
IN STOCK
133.29 €
40lb
1200m
0.22 mm
18,2
#2,5
check
IN STOCK
133.29 €
50lb
1200m
0.26 mm
22,7
#3
check
IN STOCK
133.29 €
55lb
1200m
0.29 mm
25
#4
check
IN STOCK
133.29 €
70lb
1200m
0.33 mm
31,8
#5
check
IN STOCK
133.29 €