There are no more items in your cart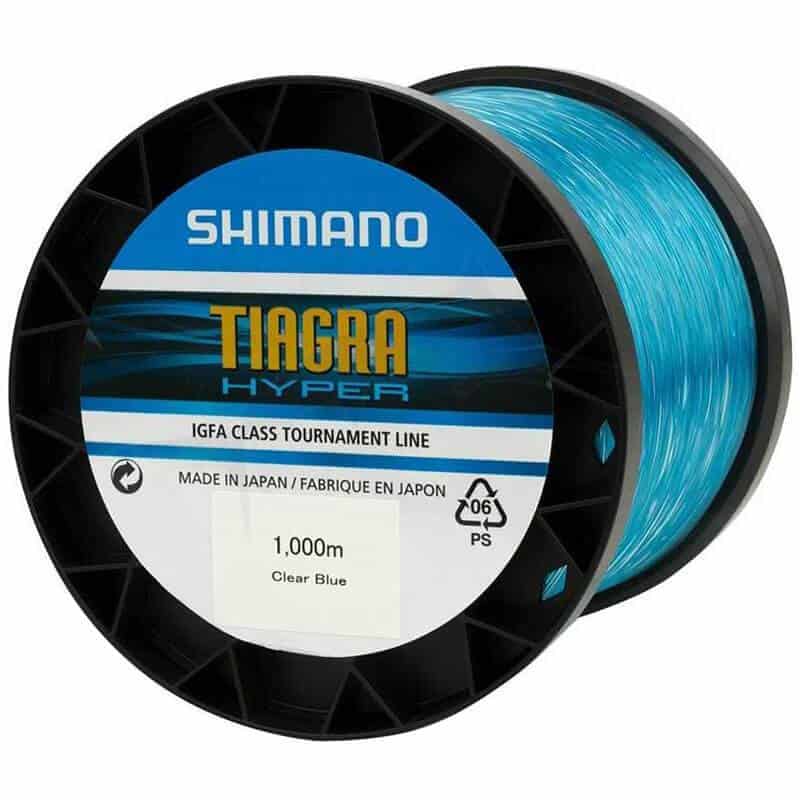  
Shimano Nylon Tiagra Hyper 1000m
Tiagra Hyper Trolling is IGFA approved, therefore suitable for competitions and records. It has incredible abrasion resistance, yarn designed to last, even after a lot of fights.


38 years of experience in exotic fishing
Low memory for fewer nodes.
Specific blue color almost invisible underwater.
Reasonable elasticity to absorb shock during the touch and the fight.
Very high resistance to knots.
Made in Japan.

No customer reviews for the moment.
Product
Strength
Diameter
Resistance Kg
Stock
Price (tax excl.)
20lb
0.42 mm
10
check
IN STOCK
37.46 €
30lb
0.52 mm
15
check
IN STOCK
48.29 €
50lb
0.68 mm
24
check
IN STOCK
66.63 €
80lb
0.86 mm
37
check
IN STOCK
83.29 €