There are no more items in your cart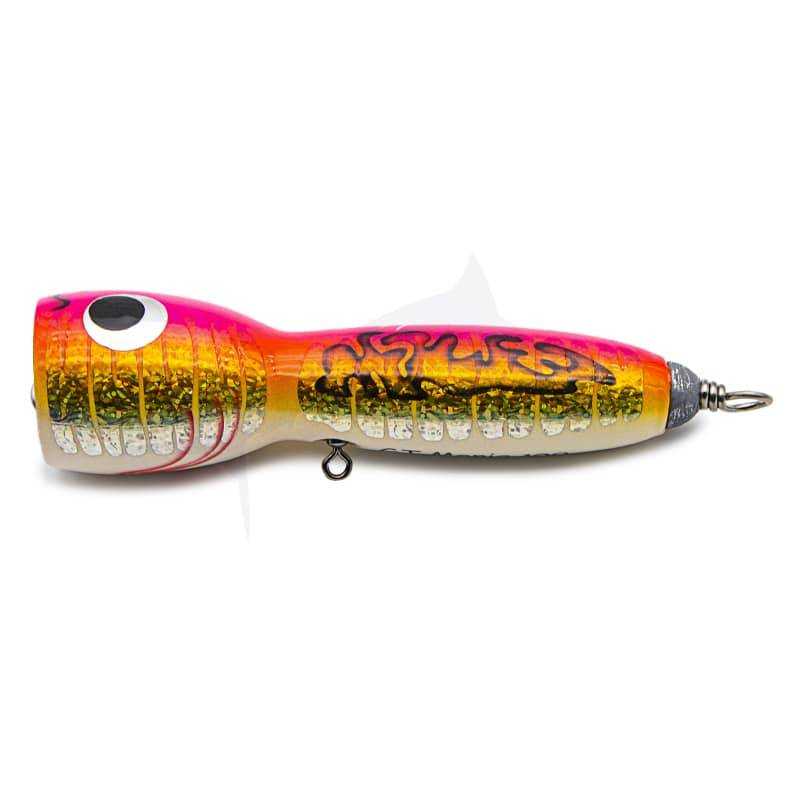  
Heru GT Mania 100
The GT Mania 100g popper is a true GT Slayer!
Carrying a slimmer rear profile with a larger angled cup face, the GT Mania is the ideal Popper for choppier water with minimised surface skitter and an amazing bubble trail. A must for every serious GT Popping angler. A huge cup faced makes the GT Mania one of the loudest and noisiest poppers on the market. It generates a huge pop and splash, which is guaranteed to raise big GT's and other Reef dwellers up from the depths. If you're fishing deep and choppy water, or an area where you know there are big GT's lurking that need to be angered into striking, look no further than the GT Mania.


42 years of experience in exotic fishing
Product
Model
Stock
Price (tax excl.)
Blanc
check
IN STOCK
33.29 €
Blue / Gold
check
IN STOCK
33.29 €
Nemo Rose
check
IN STOCK
33.29 €
Green / Gold
check
IN STOCK
33.29 €
Pink / Gold
check
IN STOCK
33.29 €
Reference: PX0033-1
Brand: HPA
A perfect bag to store your favorites poppers.  
Reference: PX0881
Brand: HPA
All HPA pliers are made from 100% Stainless Steel 316.
 There are not enough products in stock