There are no more items in your cart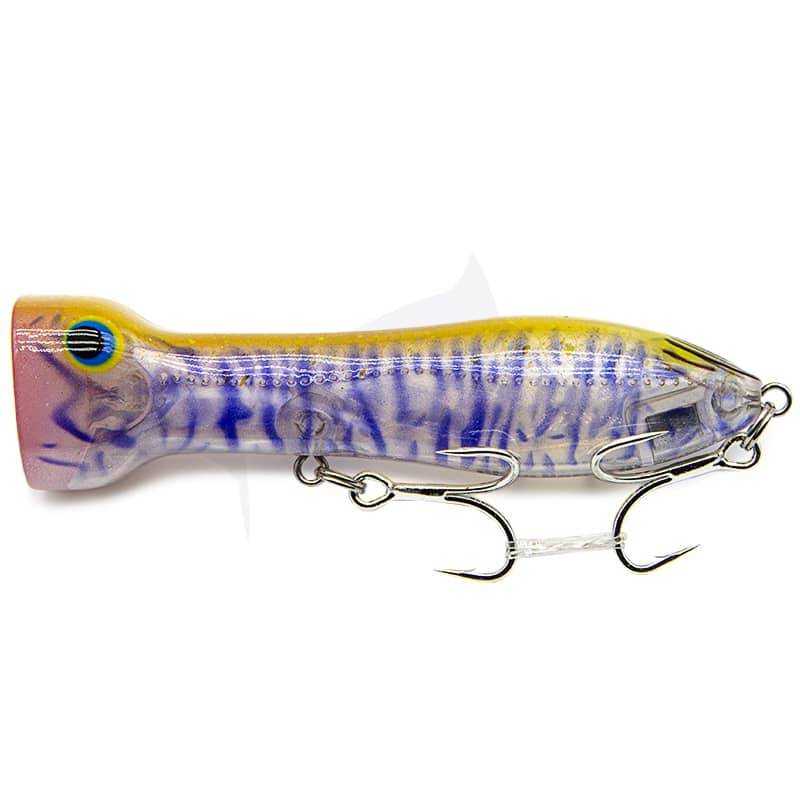  
Nomad Chug Norris 95
The Chug Norris 95 is fitted with #4 trebles with Ultra Anti Rust Technology from BKK and is perfect for everything from tailor, tuna and kingfish through to trevally, coral trout, red bass, salmon, barramundi and queenfish.
It is the perfect all round popper to target every species.
The Chug Norris is designed to be the ultimate popper !
It represents maximum action for minimum effort.
We believe it captures all of the best attributes of a popper, and we have put our years of experience into designing what we believe is the ideal shape that not only excites fish, but is super easy to work.


42 years of experience in exotic fishing
The Chug Norris was designed to take the least amount of effort to achieve maximum results, it makes that awesome thumping 'pop' as the cup catches the water's surface.
It sticks to the water's surface, reducing the dreaded popper tumble and it casts like a bullet.
When subsurface the Chug Norris displays an awesome swimming action that just makes fish go wild with a huge bubble trail and body wiggle.
The ultra-deep cup face design is round at the bottom and square at the top, and curved body contours may not be the noticed at first, but these subtle attributes are what makes this lure unique.
The cup shape was tested extensively to get the perfect balance between grip in the water, noise and bubbles, rough water performance and minimal angler effort.
No customer reviews for the moment.
Product
Model
Name
Stock
Price (tax excl.)
BM
Bleeding Mullet
check
IN STOCK
16.66 €
CAL
Calypso
check
IN STOCK
16.66 €
CT
Coral Trout
check
IN STOCK
16.66 €
HGS
Holo Ghost Shad
check
IN STOCK
16.66 €
HPSR
Holographic Purple Shrimp
check
IN STOCK
16.66 €