There are no more items in your cart
 
Ever-Green Caprice Neo
The new Jig Caprice Neo has been updated based on a sample cut by hand by a master lure maker Toshihiro Sato.
The tip is sharp and contoured to reduce tensile strength. The keel and left and right overhangs from center to back create a sliding and swinging action from one stop to the other.


38 years of experience in exotic fishing
Detail of the Jig Métal Caprice Neo
Large Round Ring
By adopting a large round eye, the direction of traction changes irregularly. In addition, the tensile strength at the beginning is reduced, and it is possible to bend slightly from the beginning to the end of traction, and a comfortable running feeling can be achieved.
Vertical ring
It not only reduces the deformation of the ring due to the impact at the time of landing, but also has the effect of considerably reducing the rooting when attaching the tail hook.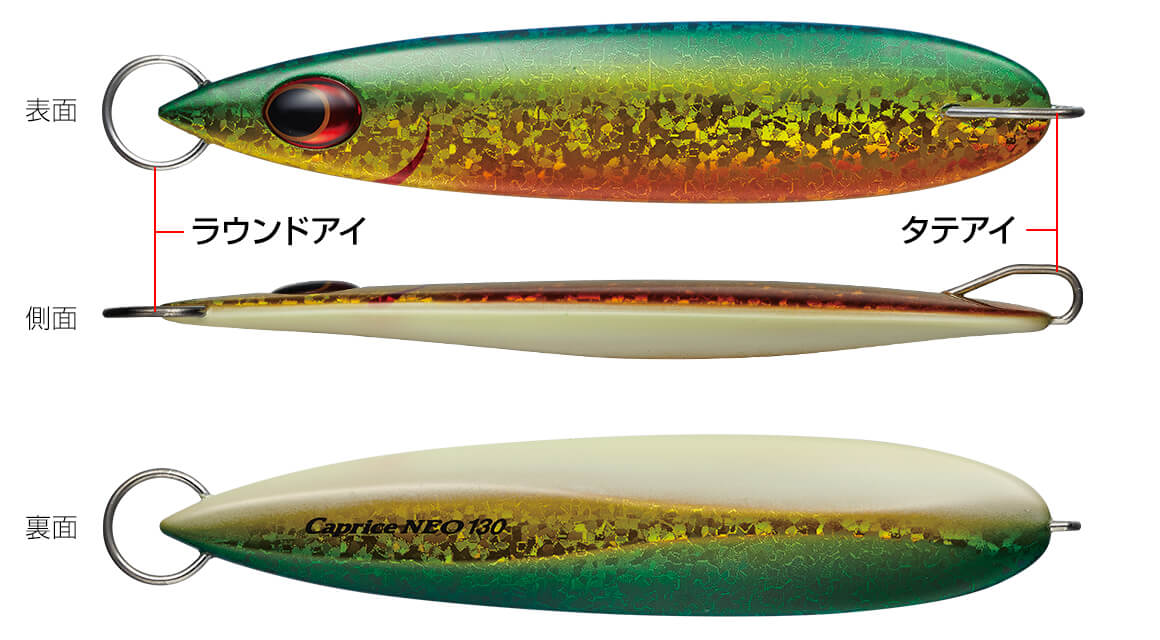 No customer reviews for the moment.
Product
Model
Weight
Weight
Size
Stock
Price (tax excl.)
CP05
130 g
130g
11.5 cm
bookmark_border
ON ORDER
20.75 €
CP12
130 g
130g
11.5 cm
bookmark_border
ON ORDER
20.75 €
CP13G
130 g
130g
11.5 cm
bookmark_border
ON ORDER
20.75 €
CP01
180 g
180 g
12.9 cm
bookmark_border
ON ORDER
20.75 €
CP05G
180 g
180 g
12.9 cm
check
IN STOCK
20.75 €
CP13G
180 g
180 g
12.9 cm
bookmark_border
ON ORDER
20.75 €