There are no more items in your cart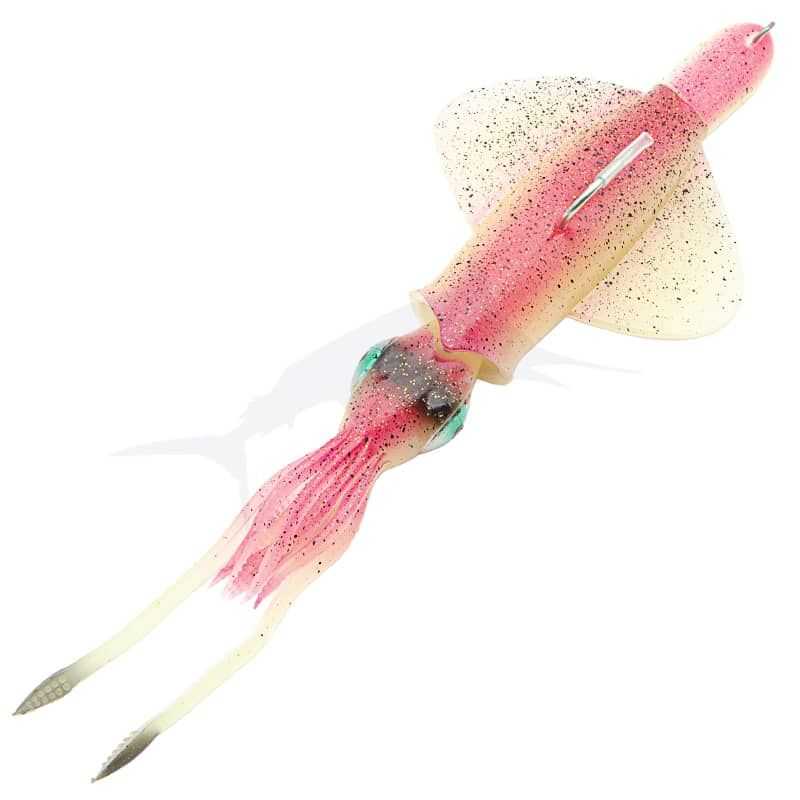  
Savage Gear Swim Squid RTF
Using our famous Swim Squid to boost your catch rates just got even easier with this awesome ready-to-fish edition.
Designed to be perfectly balanced and with an ideally located ring position on the jig head.
This lifelike squid will dive fast and naturally in the deep to search and trigger strikes from any fish that enjoy snacking on squid.
The powerful custom hook is well exposed away from the body ensuring that every strike will count.


42 years of experience in exotic fishing
However the use of assist hooks is easy if required thanks to the ring on the lower part of the jig head.
This ultra-realistic squid imitation has a strong fin action, unbeatable colours, and real squid scent.
It's bound to conquer the world of offshore vertical jigging.
No customer reviews for the moment.
Product
Model
Weight
Size
Stock
Price (tax excl.)
Cuttlefish
90g
18 cm
check
IN STOCK
12.49 €
Green Eye
90g
18 cm
check
IN STOCK
12.49 €
Horny Squid
90g
18 cm
check
IN STOCK
12.49 €
Pink Glow
90g
18 cm
check
IN STOCK
12.49 €
White Glow Cuttlefish
90g
18 cm
check
IN STOCK
12.49 €
Cuttlefish
160g
25 cm
check
IN STOCK
14.99 €
Green Eye
160g
25 cm
check
IN STOCK
14.99 €
Horny Squid
160g
25 cm
check
IN STOCK
14.99 €
Pink Glow
160g
25 cm
check
IN STOCK
14.99 €
White Glow Cuttlefish
160g
25 cm
check
IN STOCK
14.99 €
Cuttlefish
200g
25 cm
check
IN STOCK
16.66 €
Green Eye
200g
25 cm
check
IN STOCK
16.66 €
Horny Squid
200g
25 cm
check
IN STOCK
16.66 €
Pink Glow
200g
25 cm
check
IN STOCK
16.66 €
White Glow Cuttlefish
200g
25 cm
check
IN STOCK
16.66 €