There are no more items in your cart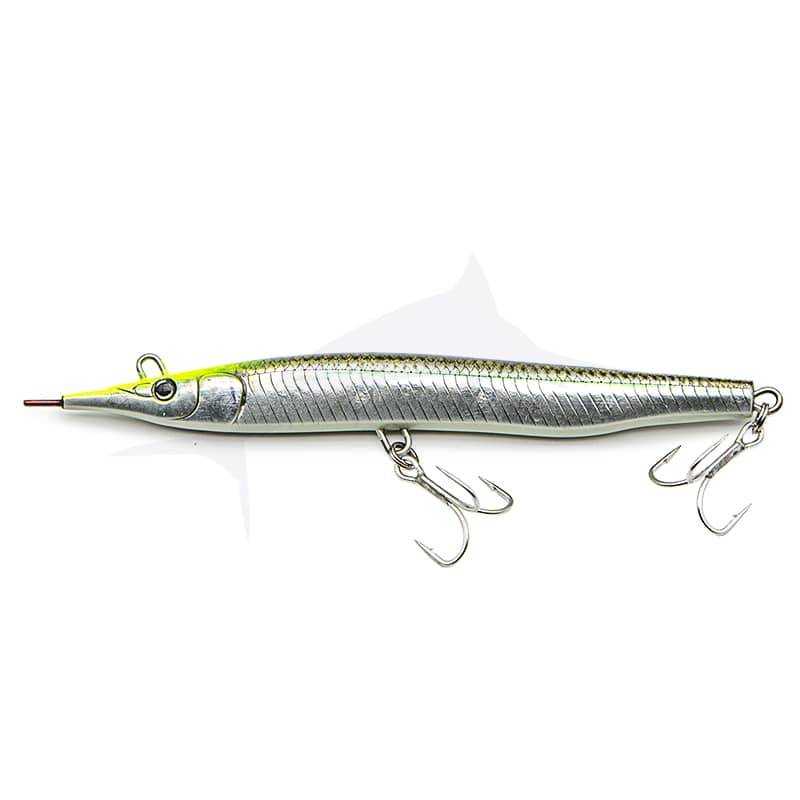  
Little Jack Sayoris Z
Sayoris-Z that imitate needle fish is borned from a through fishing experience.
The lure has been recreated some factor of Sayoris like form, the balance of weight, shape, and so on.
In order to make the target bite Sayoris-Z without feelings strange, we are particular about the form and silhouette.
The action is natural rolling action.
The body is molded from solid ABS resin, and the wire penetrates the body.
By eliminating the hollow part in the body, strength, clogged action, and flight distance are possible.
It is realized with high molding technology by eliminating problems such as resin shrinkage.


42 years of experience in exotic fishing
The amazing flight distance comparable to a metal jig is also attractive.
The roll-based action makes the trace line clear and captures the bright and dark areas.
Overseas, this sinking pencil, Sayoris-Z is used by aiming tuna and kingfish on the boat.
No customer reviews for the moment.
Product
Size
Model
Weight
Stock
Price (tax excl.)
9.9cm
#01
13 g
check
IN STOCK
16.58 €
9.9cm
#04
13 g
check
IN STOCK
16.58 €
13.3cm
#02
29 g
check
IN STOCK
18.25 €
13.3cm
#11
29 g
check
IN STOCK
18.25 €