There are no more items in your cart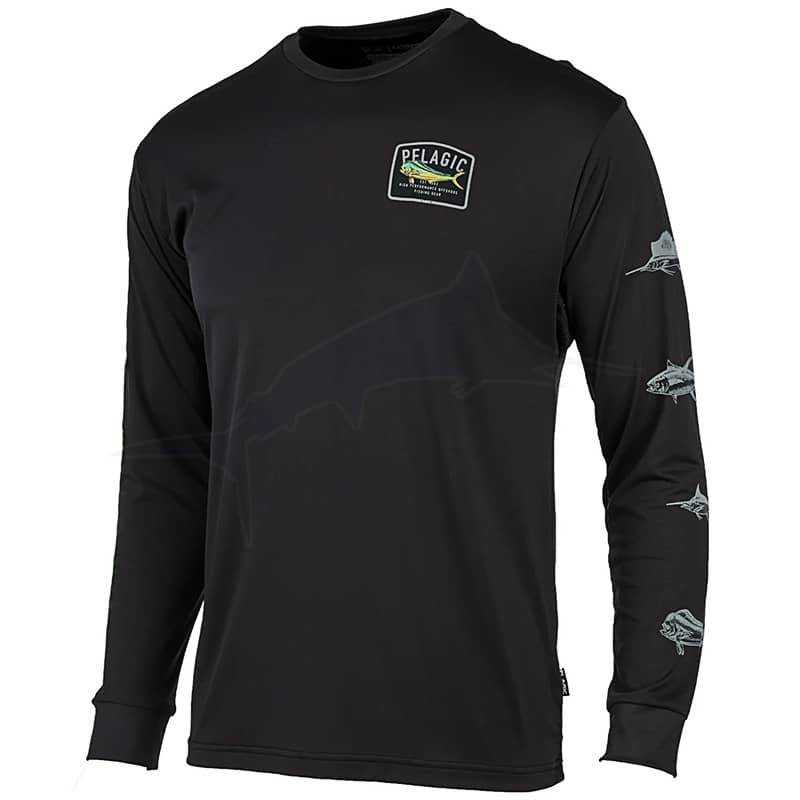  
Pelagic Aquatek Game Fish Performance LS
Featuring classic styling with a big game state-of-mind, the Game Fish Aquatek offers a butter-soft, premium design complete with custom gamefish graphics & iconic big-game species sleeve hits.


38 years of experience in exotic fishing
- Material : 100% Nylon
- UPF 50+ Sun Protection
- Stretch-Flex Fabric
- Vented Underarm
- Water Repellency & Stain Guard
- Loose Cut for Ultimate Comfort
- Anti-Microbial
- Iconic big game species sleeve hits.
No customer reviews for the moment.
Product
Size
Color
Stock
Price (tax excl.)
S
Navy Blue
check
IN STOCK
49.99 €
M
Navy Blue
check
IN STOCK
49.99 €
L
Navy Blue
clear
OUT OF StOCK
49.99 €
XL
Navy Blue
check
IN STOCK
49.99 €
S
Black
check
IN STOCK
49.99 €
M
Black
check
IN STOCK
49.99 €
L
Black
check
IN STOCK
49.99 €
XL
Black
check
IN STOCK
49.99 €
S
Light Blue
clear
OUT OF StOCK
49.99 €
M
Light Blue
check
IN STOCK
49.99 €
L
Light Blue
check
IN STOCK
49.99 €
XL
Light Blue
check
IN STOCK
49.99 €
XXL
Black
clear
OUT OF StOCK
49.99 €
XXL
Light Blue
check
IN STOCK
49.99 €