There are no more items in your cart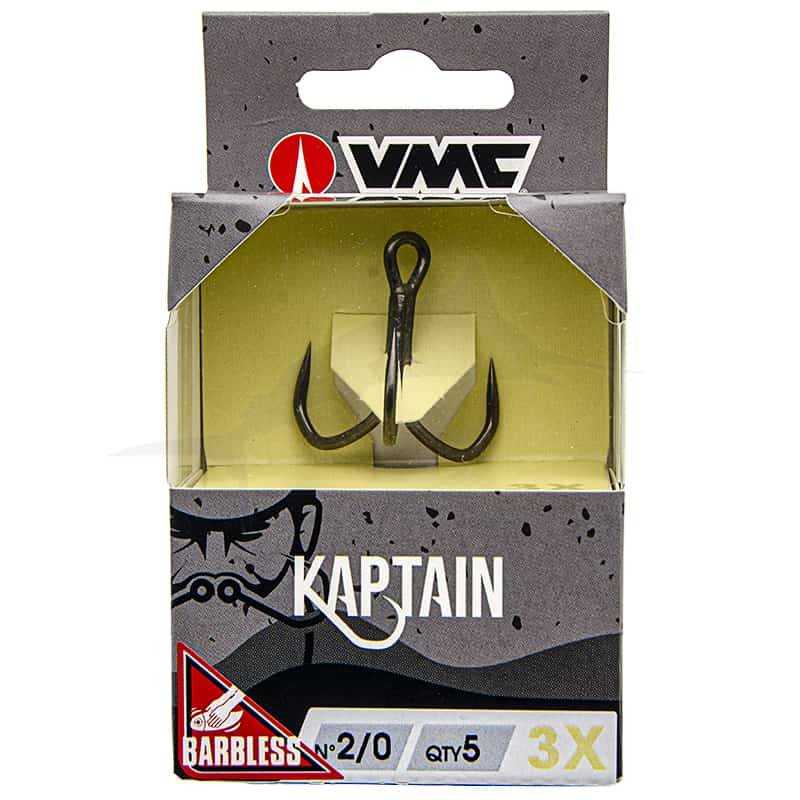  
VMC 7557B Kaptain 3X Barbless
Barbless version of the Kaptain 3X.
Capture and release your dreams !
Exclusive Coastal PTFE coating and Technical Locking Curve shape.
This coating, exclusive to VMC, allows for an incredible speed of penetration.
Tested and approved on some of the world's most powerful fish, such as snakehead and amara.
Vanadium steel, Technical Locking Curve shape and Coastal PTFE coating make this Kaptain 3X a formidable weapon to equip your lures.
CT : Coastal PTFE
SPECIAL OFFER: FOR PURCHASE OF 2 KAPTAIN VMC PACKS, 1 VMC KAPTAIN WATERPROOF ZIP BAG GIFTED


42 years of experience in exotic fishing
Product
Size
Height
Width
Gap
Pack of
Weight
Stock
Price (tax excl.)
8
18,3 mm
16,5 mm
6,8 mm
5
0.6 g
check
IN STOCK
7.17 €
6
20,4 mm
18,7 mm
8,1 mm
5
0.8 g
check
IN STOCK
7.17 €
4
22,8 mm
20,5 mm
9,1 mm
5
1 g
check
IN STOCK
7.17 €
2
26,3 mm
23 mm
10,2 mm
5
1.6 g
check
IN STOCK
8.92 €
1
29,8 mm
26,7 mm
11,6 mm
5
2.3 g
check
IN STOCK
10.08 €
1/0
32,4 mm
29,6 mm
12,9 mm
5
3.2 g
check
IN STOCK
10.5 €
2/0
34,2 mm
31,9 mm
14,1 mm
5
4.1 g
check
IN STOCK
13 €