There are no more items in your cart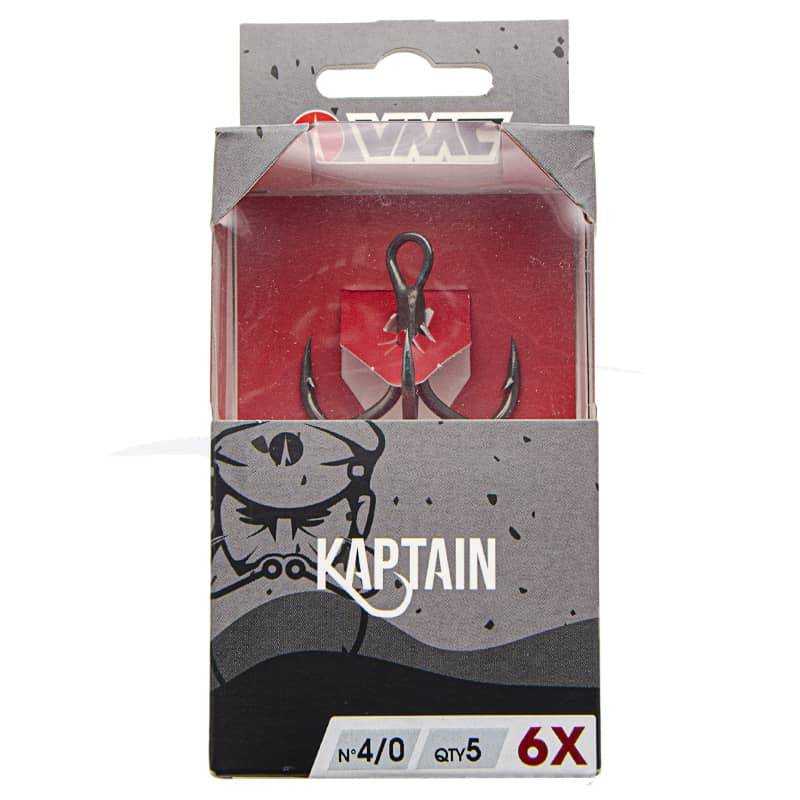  
VMC 7570 Kaptain 6X
Vanadium steel, Technical Locking Curve shape, Coastal PTFE coating and Easy Eye technology !
Only the best for this Kaptain 6X.
Tested, modified and improved by the greatest tropical guides in Madagascar, Australia or Sri Lanka, these Kaptain 6X are a sure bet for your next trip.
Coastal PTFE, a VMC world exclusive, provides incredible penetration speed and corrosion resistance.
Exclusive Coastal PTFE coating.
Easy Eye from size 3/0 to 6/0: forged and polished eyelet for easy passage through broken rings.
SPECIAL OFFER: FOR PURCHASE OF 2 KAPTAIN VMC PACKS, 1 VMC KAPTAIN WATERPROOF ZIP BAG GIFTED


42 years of experience in exotic fishing
Product
Size
Height
Width
Gap
Pack of
Weight
Stock
Price (tax excl.)
1
24,5 mm
26,5 mm
11 mm
5
2.3 g
check
IN STOCK
9.58 €
1/0
26,7 mm
29,2 mm
12,2 mm
5
3.1 g
check
IN STOCK
10.42 €
2/0
29,8 mm
31,6 mm
14 mm
5
4.2 g
check
IN STOCK
11.42 €
3/0
nc
nc
nc
5
nc
check
IN STOCK
16.83 €
4/0
37,8 mm
40,5 mm
18,8 mm
5
6.9 g
check
IN STOCK
19.75 €
5/0
43 mm
46,8 mm
22,4 mm
5
9.6 g
check
IN STOCK
22.17 €
6/0
49,8 mm
55,2 mm
26 mm
5
13.2 g
clear
OUT OF StOCK
24.67 €