There are no more items in your cart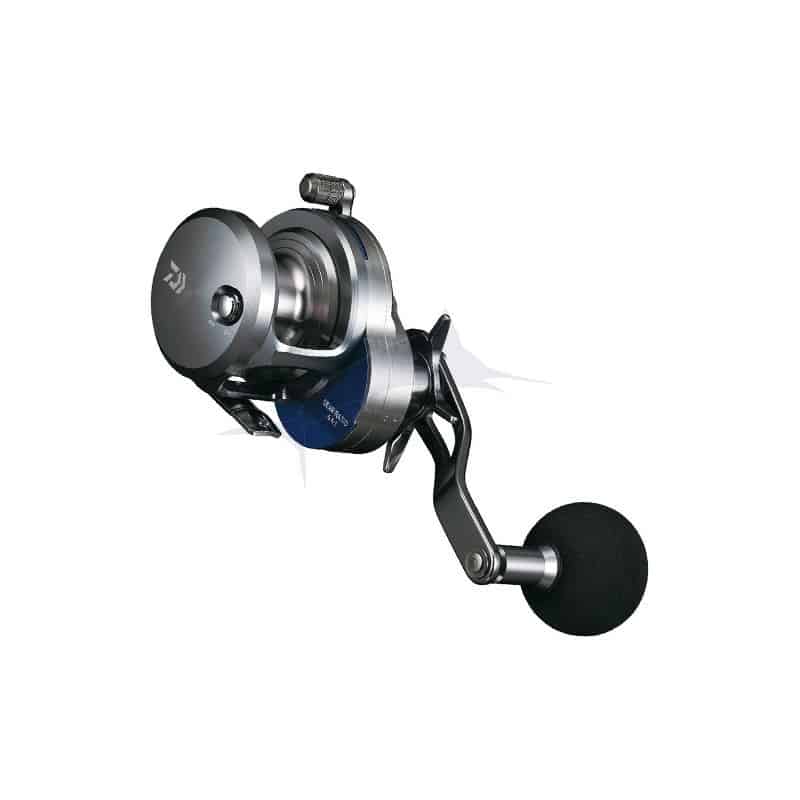  
Daiwa Saltiga 15 HL
The new Saltiga overhead comes as super compact reel, completely redesigned from its predecessor, the Saltiga Z overhead.


42 years of experience in exotic fishing
It features a precision machine-cut aluminium body, Daiwa's proprietary MAGSEAL ball bearing on its pinion, Hyper Digigear, an all new 'automatic drag system' which Daiwa calls 'ATD', a spool lock function and the ability to change spools with some quick turns on the 3 secured hexagon screws on its sideplate. Daiwa's ATD uses a new proprietary grease that enables the reel to apply smooth and consistent start up drag pressure right from the start. For example, if the reel's drag pressure is set to 5kg, there is very little variation in the initial start up drag to achieve a consistent 5kg drag pressure compared to the previous generation UTD drag system. The new 2015 Saltiga is available in 2 sizes – 10 and 15, in 2 retrieve ratios: 5.1 (retrieves 80cm per turn) and 6.4 (retrieves 100cm per turn). And yes, they have leftie models too in the 6.4 ratio models! This baby is going to be one beast of a jigging reel in a super compact profile!

The size 10 is capable of spooling 300m of PE #2 line or 200m of PE #3 while the size 15 takes 500m of PE #2 line and 300m of PE #3. While the Daiwa catalog does not specifically indicate the actual weight of the reels, we've been told they weigh less than 450g. Pretty lightweight for a rock-solid reel.
No customer reviews for the moment.
Product
Version
Spool
Capacity
Drag
Crank
Weight
Handle
Ratio (1)
Line/Crank
Stock
Price (tax excl.)
SALTIGA1515HL
Z022521
500m_PE2
8 Kg
Left
405 g
O+ EVA
6,4
100 cm
check
IN STOCK
316.58 €
SALTIGA1510HL
Z022520
300m_PE2
8 Kg
Left
405 g
O+ EVA
6,4
100 cm
clear
OUT OF StOCK
316.58 €
SALTIGA1515HLSJ
Z022521
500m_PE2
8 Kg
Left
460 g
T+ ALU
6,4
100 cm
check
IN STOCK
333.25 €
SALTIGA1535NHL
E717001
400m_PE3
10 Kg
Left
610 g
O+ EVA
6,4
119 cm
clear
OUT OF StOCK
390 €
SALTIGA1515H
Z022521
500m_PE2
8 Kg
Right
405 g
O+ EVA
6,4
100 cm
clear
OUT OF StOCK
316.58 €
SALTIGA1535N
E717001
400m_PE3
10 Kg
Right
550 g
O+ EVA
5,1
96 cm
check
IN STOCK
381.67 €
Reference: PX1521-15
Brand: Daiwa
An 8 strands at the incredible price !
Reference: PX3166-9
Brand: Daiwa
Abrasion resistance: +400%! J-Braid Grand x8 takes J-Braid x8 to new heights!
Reference: PX3307-2
Brand: Yo_Zuri
High-end braid in 8 strands