There are no more items in your cart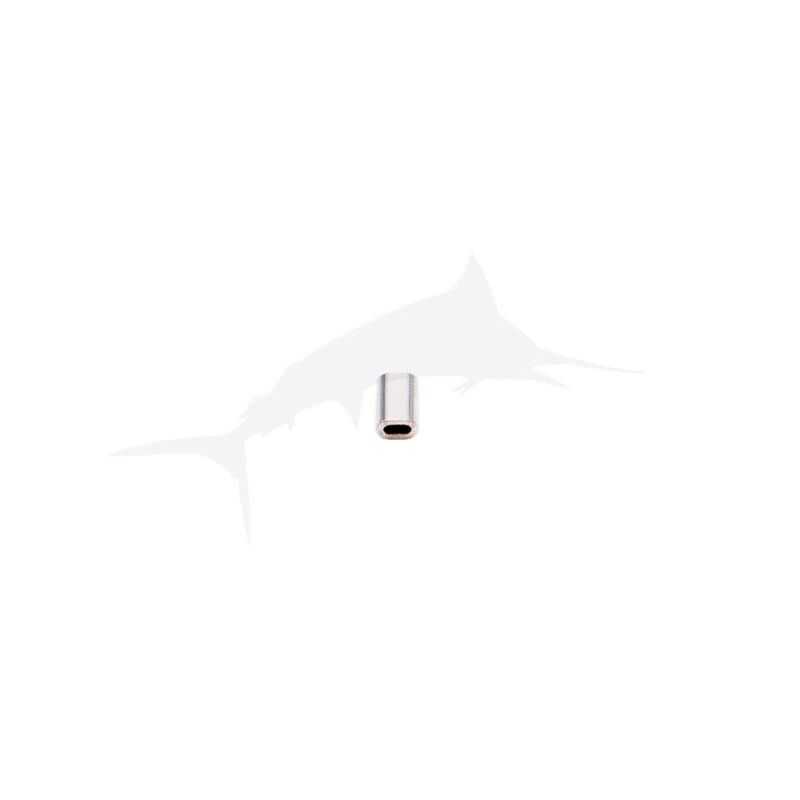  
Single barrel aluminum crimping sleeves
These tournament grade sleeves are manufactured to exacting tolerances and are the crimp of choice for use with monofilament.


42 years of experience in exotic fishing
Extruded from the perfect alloy so they will compress consistenly without cracking, these sleeves are sized to match the diameter of Grand Slam leaders.
You can't buy a better sleeve!

0.8mm = up to 60 lbs
1.0mm = up to 80 lbs
1.2mm = up to 100 lbs
1.3mm = up to 130 lbs
1.5mm = up to 150 lbs
1.7mm = up to 200 lbs
2.0mm = up to 250/300 lbs
2.3mm = up to 400 lbs
2.8mm = up to 500 lbs
3.3mm = up to 600 lbs
No customer reviews for the moment.
Product
Size
Version
Stock
Price (tax excl.)
0.7mm
Bag of 50
check
IN STOCK
4.99 €
0.8mm
Bag of 50
check
IN STOCK
4.99 €
1.0mm
Bag of 50
check
IN STOCK
4.99 €
1.2mm
Bag of 50
check
IN STOCK
4.99 €
1.3mm
Bag of 50
check
IN STOCK
4.99 €
1.5mm
Bag of 50
check
IN STOCK
4.99 €
1.7mm
Bag of 50
check
IN STOCK
4.99 €
2.0mm
Bag of 50
check
IN STOCK
5.42 €
2.3mm
Bag of 50
check
IN STOCK
5.42 €
2.8mm
Bag of 50
check
IN STOCK
5.42 €
3.3mm
Bag of 50
check
IN STOCK
5.42 €