There are no more items in your cart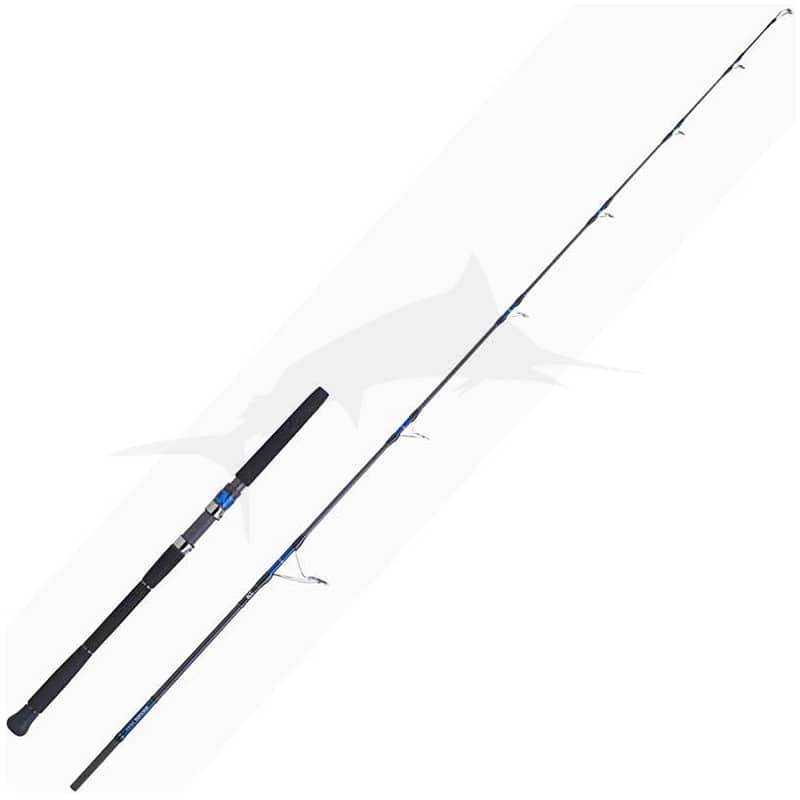  
Daiwa Saltiga Spinning Exo
SALTIGA GT 86
With its outstanding finish and responsive blank, this top-of-the-range rod is designed for powerful fishing for the biggest fish when casting. The ultimate popper rod for tracking trevally. Recommended drag force from 4.5 to 8 kg (max. 20 kg).
SALTIGA GT 85
Less strong than the legendary GT86, this rod allows you to fish with lighter lures and lower line classes for destinations such as Central America and West Africa.


42 years of experience in exotic fishing
SALTIGA GT78 XH
The strongest and most powerful rod in our range, replacing the previous version which was a little shorter. Designed for heavy duty popping in very crowded environments where power reserve is key to extracting a catch from rocky areas. The rod to be taken to extreme destinations in the Indian Ocean.
- 89 to 95% HVF carbon blank wrapped using x45 technology and reinforced with 3DX carbon
- Off Set V-Joint (tip into butt section)
- Triple-mounted Fuji K SiC guides, reinforced tip guide
- Fuji DPS reel seat with customised Saltiga ring in carbon and aluminium, with Fuji counter-locking nut
- Ultra-high-density EVA handle with Fuji BRC butt cap
- Tip action with very high reserve of power in the blank
- Supplied in a Cordura holdall
No customer reviews for the moment.
Product
Version
Travel size
Line
Length
Weight
Casting weight
Stock
Price (tax excl.)
SGGT86BF
189 cm
80 lb
2.59 m
444 g
100_180 g
check
IN STOCK
333.25 €
SGGT85BF
190 cm
60 lb
2.57 m
413 g
50_150 g
check
IN STOCK
349.92 €
SGGT78XHBF
173 cm
80_100 lb
2.34 m
442 g
100_300 g
check
IN STOCK
324.92 €
76S
167 cm
PE#8
2.29 m
480 g
100_300 g
check
IN STOCK
332.5 €